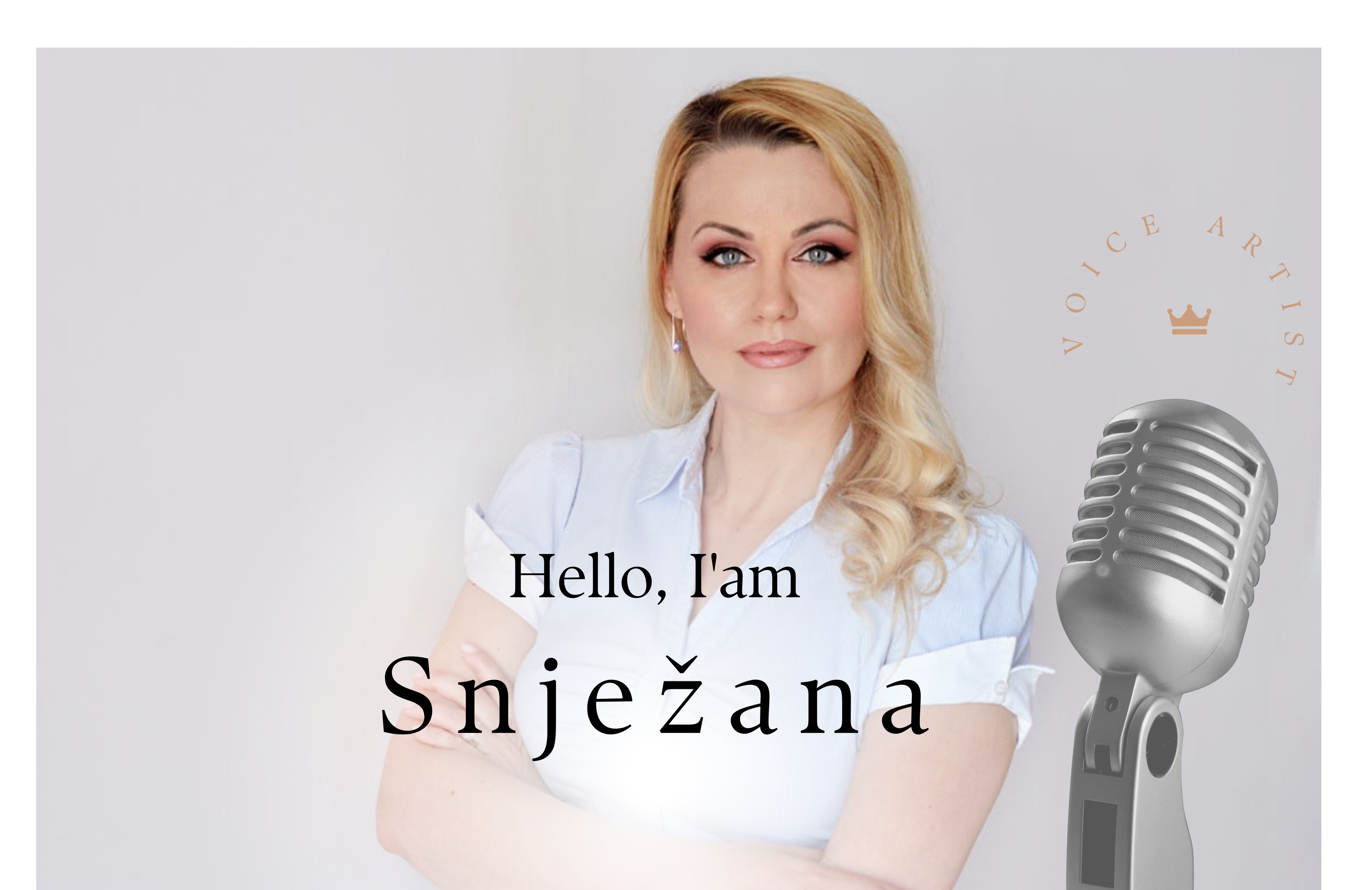 ...passionate and professional voice artist,
native in Serbian, Croatian and Bosnian...
Well known as a professional narrator for Slavic languages & localization manager.
I have built a recognizable personal brand throughout years of consistent work in the audio industry.
I offer a full range of voice-over services (in Serbian, Croatian, Bosnian & English) and recording options from my recording studio. Whatever your voice needs may be, I work with you to create exceptional results.
It is possible that you already know my voice from: TV and radio commercials broadcasted in Bosnia, Serbia and Croatia or from telecom IVRs.... So, next time when you hear: "the subscriber is not available" - it might be me (MTEL Bosnia, MTEL Austria, 3Drei and A1 Austria)...
Since 2006 I am running my own voiceover agency Publica Language Studio s.p. collaborating with more than 120 voice actors and translators and many localization companies, ISPs, and production studios, worldwide...

Find out more at www.publica.biz
Serbian (Native)
Serbian language... "српски":
Official language in Serbia, Bosnia and Herzegovina and Montenegro, using both Cyrillic and Latin alphabets. Native speakers - almost 9 million...
Bosnian (Native)
Bosnian language... "bosanski":
Beside Serbian and Croatian, one of 3 official languages in Bosnia and Herzegovina...
Croatian (Native)
Croatian language... "hrvatski":
Official language in Croatia and Bosnia and Herzegovina. Native speakers - almost 6 million...
- Total 4000 linguistic projects completed since 2006...
- More than 120 collaborators, worldwide...
- Total 90 companies in client portfolio (2022)
- VO cover in 25 TV Commercials (2022)
- diverse voice presence...in Media, mobile Apps, eLearning videos, IVR, inStore, air-plane notifications...